Bath Chip Repair Services
Bath chip repair services in the Dorset and Hampshire area
Baths and shower trays withstand an awful lot of damage. In regular use, day in and day out, by all members of the family, it is little wonder that they sometimes suffer from chips, cracks, and other forms of damage. Sometimes it is because of regular wear and tear, other times it happens when the bath or shower tray is being installed, or due to accidental damage in the bathroom.
Whatever the reason, at Bathman Services & Perfect Baths we bring the knowledge and expertise to perform a perfect bath repair for your bath, no matter how the damage occurred, or what your bath is made of.
Our bath repair process
When it comes to bath chip repair, it is important to remember than no two bath chips are the same. For such a sturdy piece of household equipment, it is amazing how many ways a bath or a shower tray can get chipped during their normal day-to-day usage. At Bathman Services & Perfect Baths, we pride ourselves on being able to provide a local bath chip repair service that is virtually impossible to spot, leaving your bath white shiny and easy to clean. Whatever action we need to take, we will match our bath repair products and materials with the existing bath colour while we are there, to ensure as near perfect a match as you can hope for.
Bath chip repair
The most common damage to enamel/porcelain surfaces is caused by dropped tiles or shower heads. Also by other heavy items dropped when decorating or renovating around the bath etc. Any loose or flaking enamel is removed from around the damaged area and then etched to form a key for the filler to be applied. Once dry the area is sanded to match the original contours of the bath. A chemical bonder is then applied before the chipped area is overcoated in matching colour to be almost invisible to the eye.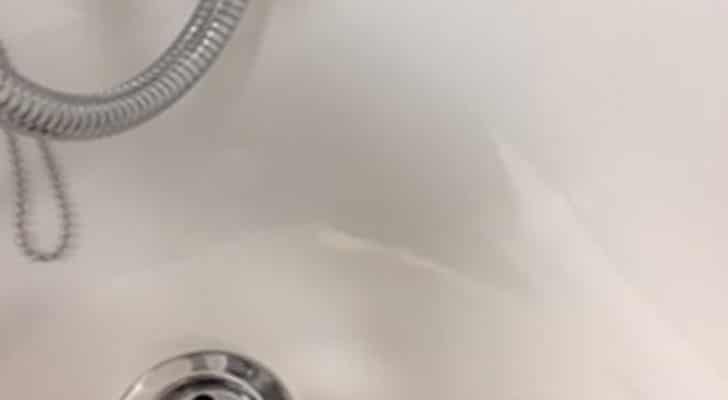 There is no need to remove the bath or shower tray to affect a repair. We simply assess and repair the damage there and then, working around fixtures and fittings as we need to.
Historic damage
Most baths can last you a lifetime, and we may not be the first to repair yours. While we would hope any professional repairer would have done a job comparable to our standards, it often is not the case, doubly so if it was done by an enthusiastic home repairer. It may be that, when we perform a bath repair, we also need to redo a previous bath chip repair made by someone else. Of course, we will always advise you of this first, and get your permission to do so.
Not just baths
You might be mistaken for thinking we deal with bath repairs and bath repairs alone. In fact, we are happy to repair any bathroom appliances using the same techniques as we do when delivering a bath chip repair. This means that we can also help you with your shower trays, tiling, sinks, basins, and toilets, should they also have sustained some damage.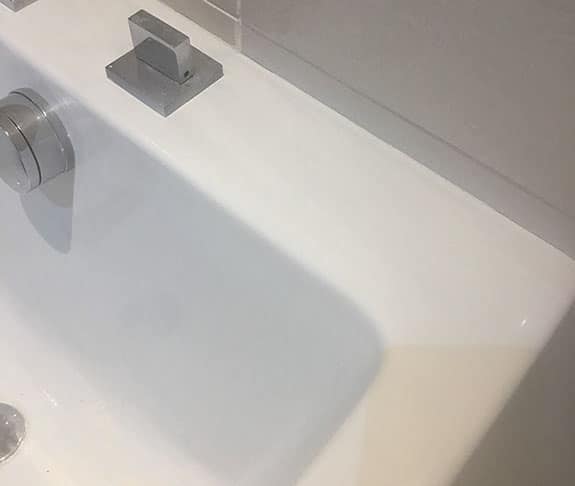 All kinds of materials
With our extensive levels of experience in the bath chip repair business, we have become experts at repairing all kinds of baths, no matter what they are made of. Whether you have an enamelled steel or acrylic bath, a porcelain or plastic one, or a bath made from cast iron, stone resin, fibreglass, or any other kind of material, we have the tools and the products to affect a seamless and near invisible repair.
Your local bath repair company
Bathman Services & Perfect Baths has been providing high-quality bath chip repairs for thirty years. We repair baths and other bathroom fixtures in and around the Dorset and Hampshire area, covering a radius of 100 miles. This includes our many valued customers in Dorchester, Bournemouth, Southampton, Portsmouth, and Winchester, among other places.